SRT at a glance:
What: Caving ropework training!
When: 6-8pm most weeks outside the summer break
Where: The Old Climbing Wall in the ANU Sport Hall
Cost: Free for NUCC members
Single rope technique (SRT) is a set of methods used for descending (abseiling) and ascending (prusiking) on a single rope. These skills are applicable in several other adventure sports including climbing and canyoning.
SRT training runs every week on Tuesday @ 6-8PM at the old climbing wall in the ANU sports hall excepting the dates at the bottom of this page. You can rock up, or leave at any time during these sessions. To get there, go to the main ANU Sport foyer, head down the hallway, and turn right in the gym in front of you.
SRT sessions may be cancelled over breaks and during exam periods. See our Facebook page for updates.
Attendance is completely optional, however it is necessary to attend a couple of sessions to go on caving trips involving vertical caves. Over time we teach more advanced rope skills such as rigging and how to handle more complex ropework like rebelays and redirects.
Come and say hello at one of our SRT sessions if you would like to become a member. Note that you must be a member to get on rope for insurance reasons, but we're happy to chat anyway!
For more details on exactly what we do in SRT, and what single rope techniques look like, look at this SRT Details page.
Where is the old climbing wall?
Enter the automatic doors at the front of ANU Sport, turn left past the front desk, turn right up the staircase, turn right out onto the balcony and the climbing wall is on the right end of the balcony. Alternatively you can ask the friendly ANU Sport staff and they'll point you in the right direction.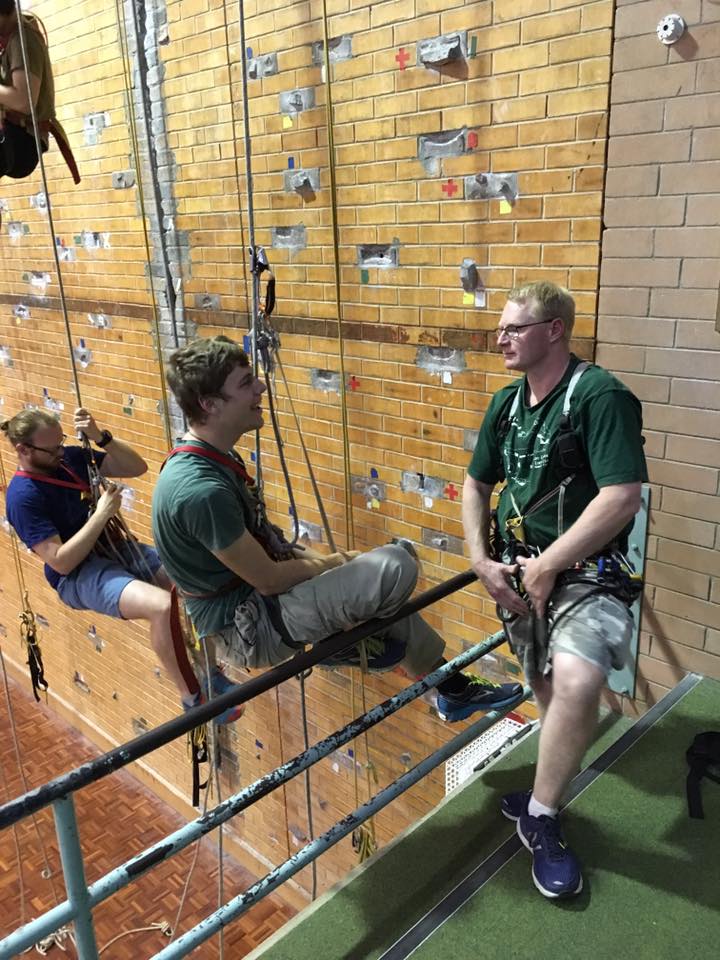 Dates SRT will be @ 4-6PM:
26 / 3
02 / 4
23 / 4
30 / 4
07 / 5
14 / 5
28 / 5
06 / 8
13 / 8
20 / 8
27 / 8