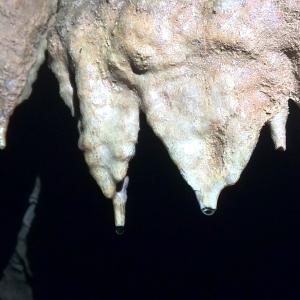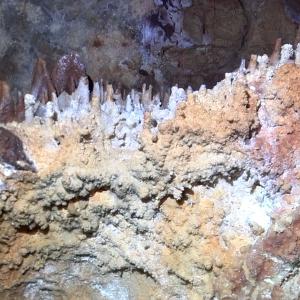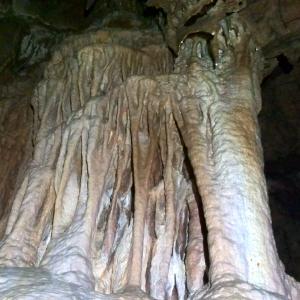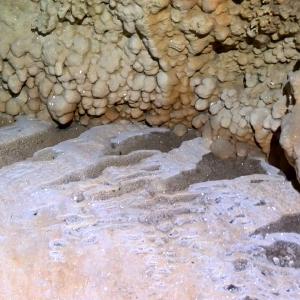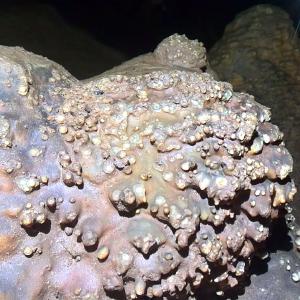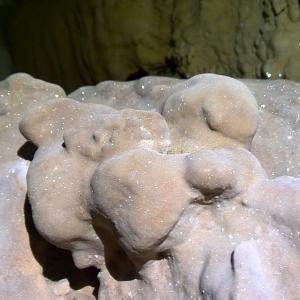 It was time for our Semester 2 Bungonia Beginner's trip. We had a fantastic day's caving planned- B4-5, Grill and Hollands Hole, all a great introduction to sport caving. As normal, we piled into cars, this time fitting all 11 cavers into two cars (six in one, and five in the other) for the short drive out to Bungonia. Everything went swimmingly, and by the time we passed through Bungonia township, we were all looking forward to getting out of the cars and getting underground.
Unfortunately, at the park we were greeted by a closed gate and a big, pink sign, with large, block letters of DOOM in black on it: PARK CLOSED. A smaller, more official NPWS sign declared that the park was closed for feral animal culling (probably aimed at pigs and goats). Oops.
We briefly considered sneaking into the park, but this idea died very quickly, because a), it was completely illegal, and b), we could hear a steady stream of gunshots issuing out of the park.
Sanity prevailed, and we considered what to do. A bushwalk? Most of us weren't properly equipped for the sort of bushwalking Bungonia offers. A canyon? They're all closed too, and besides, it's meant to be a beginner's trip. Mount Fairy? Nope, it's on private property, and is batty at this time of year. Wombeyan? Good luck getting access to anything more exciting than Tinted Cave. Wee Jasper? We were there last weekend and did most of the horizontal options then. Bungonia on private property? Lachie doesn't know who to ask for access, and didn't bring his copy of Under Bungonia anyway. Go home to Canberra in disgrace? No, us NUCCers (even NUCCers on their first trip) are made of sterner stuff than that!
We ended up with two options: Wyanbene, or bouldering at Tianjara. We opted for the former, as limestone was involved, as opposed to the nasty sandstone stuff that climbers seem so fond of. Unfortunately, Wyanbene is a 1.5h drive south of Bungonia, so it wasn't until just after midday that we got there (we stopped at Braidwood for fuel and a break).
Lunches were quickly scoffed in the carpark as everyone dived into their caving kit, keen to (finally) get underground. Some of the beginners paused after looking at the first wet crawl, but they all leapt at the chance to get wet. Some even managed to stay a bit dry. We all enjoyed stomping down the streamway to look at Sump 1, and one cruel experienced member may have got some joy by indicating that it was the way on.
Fortunately, it isn't, and we headed up into the old tourist chamber. After exploring that thoroughly and doing a spot of photography, we climbed up to Bat Chamber to look at the tree roots. It was unusually-un batty, with the sketchy climb only having a light dusting of guano. After the tree roots received appropriate admiration, we turned round and gradually made our way out of the cave.
Much joy was experienced by all when one gumbooted individual (who had otherwise managed to maintain dry feet) had an encounter with water levels in excess of CWD. We also examined The Elephant on the way out, and came to the conclusion that it is erroneously named: it should be The Mammoth instead (no relation to either the Hairy Diprotodon or Woolly Rhinoceros that continue to haunt cavers at Jenolan). This should be regarded as a contribution to the speleological knowledge of Wyanbene Main Cave of paramount importance.
On the surface, there was much rejoicing about dry clothes after 2h spent underground. As it was too late for a walk up to the Big Hole, we decamped back to Canberra via Captains Flat. Consideration was had of a visit to the pub there; half the group thought it was a fantastic idea, the other half just wanted to go home. End result: NUCC stayed sober- this time.