Participants: Lachie Bailey, Andy Waddell, Chris Bradley, Lachy Deakin, Whitley Rosenberg, Chris Whiting (NSG), Kieran Mckay (NSG), (very briefly) Chris Bradley Snr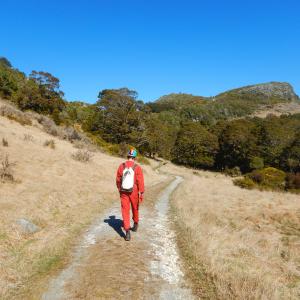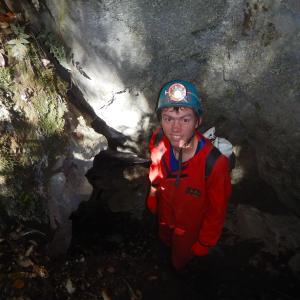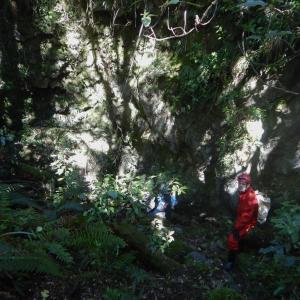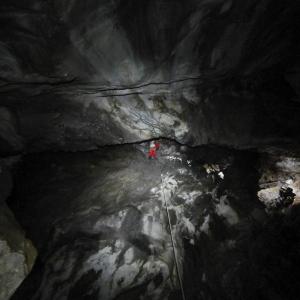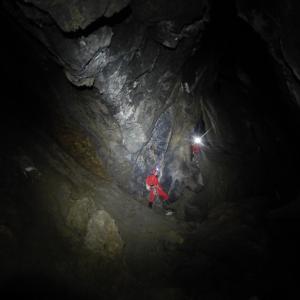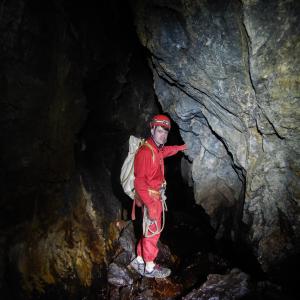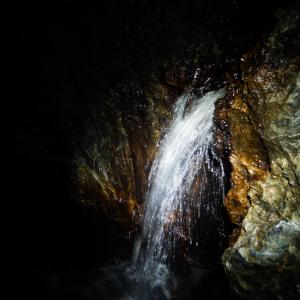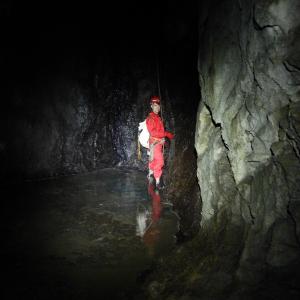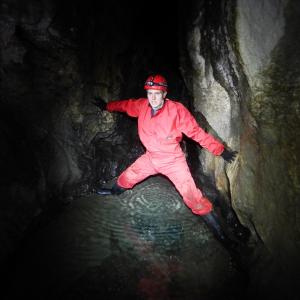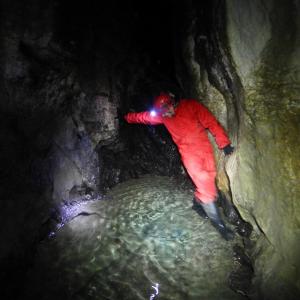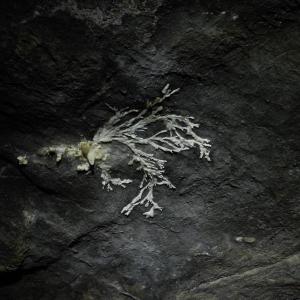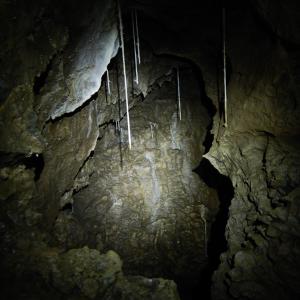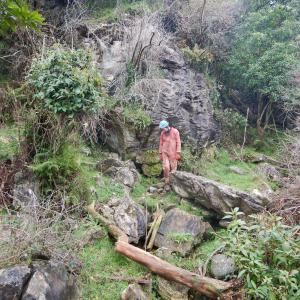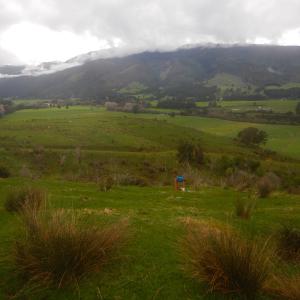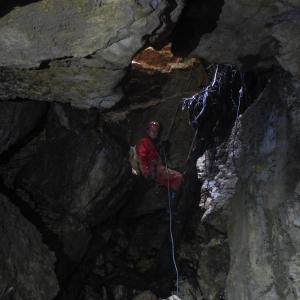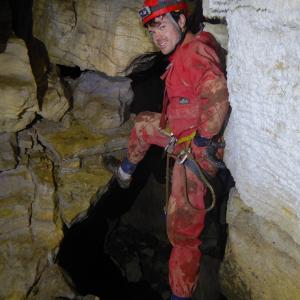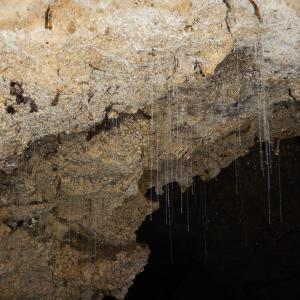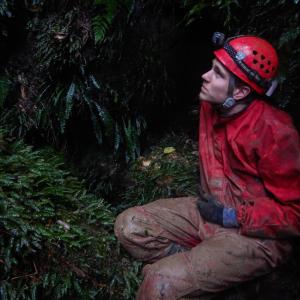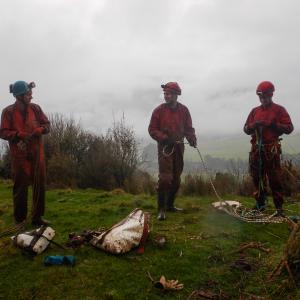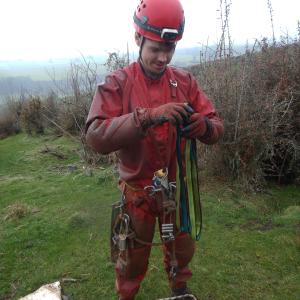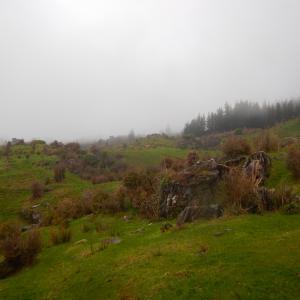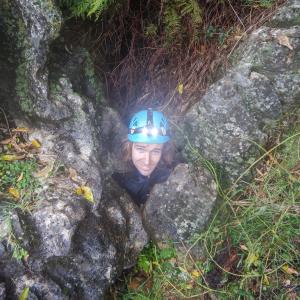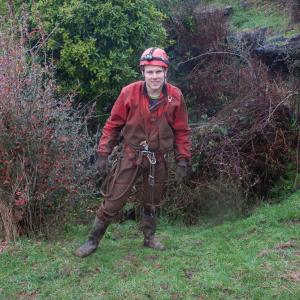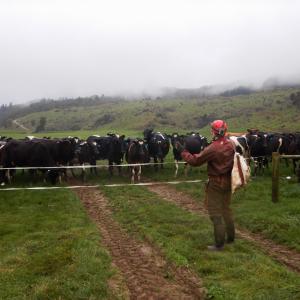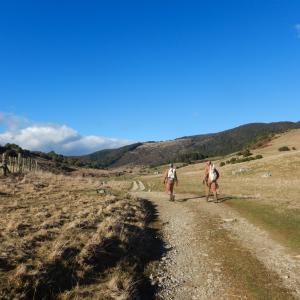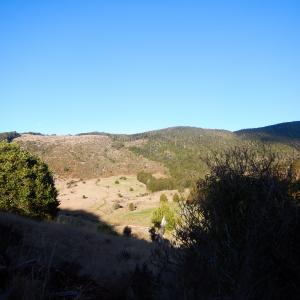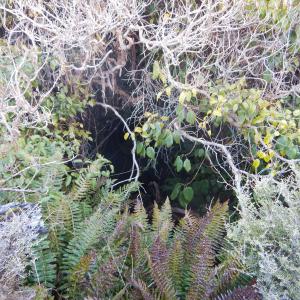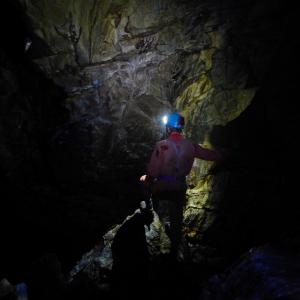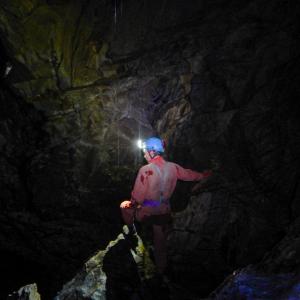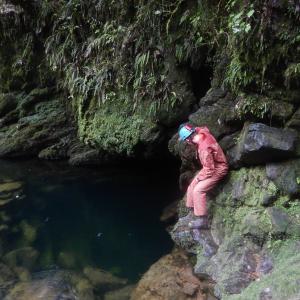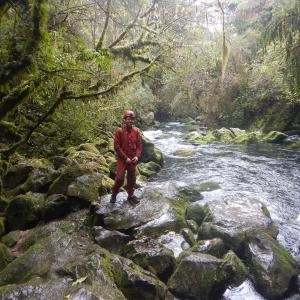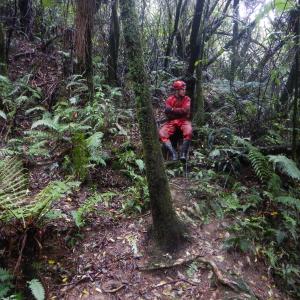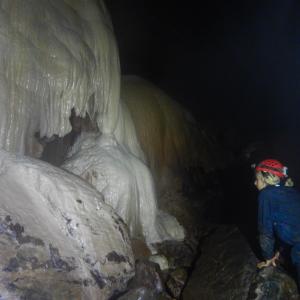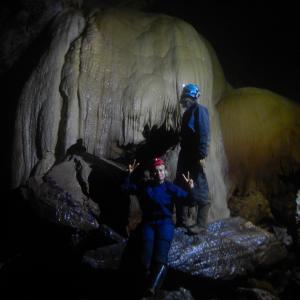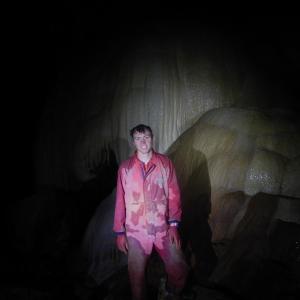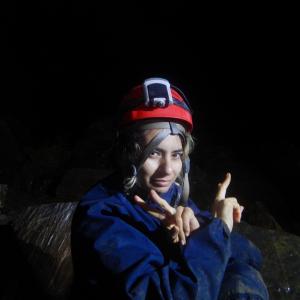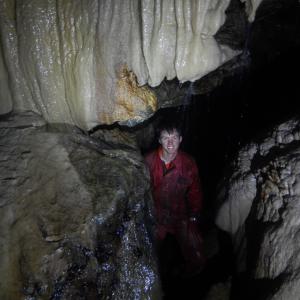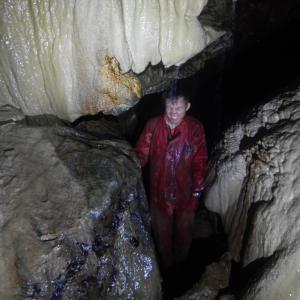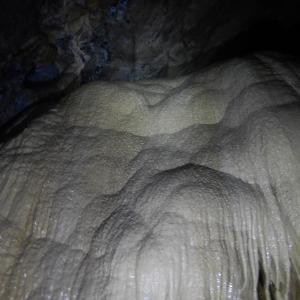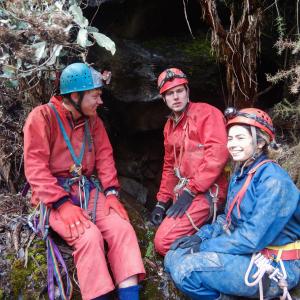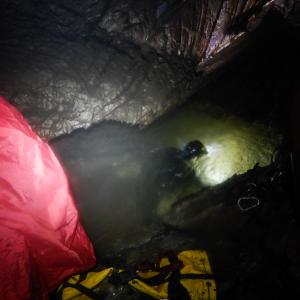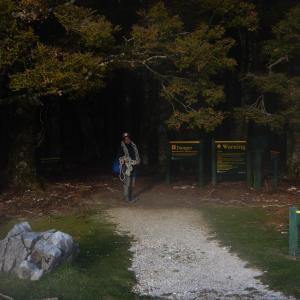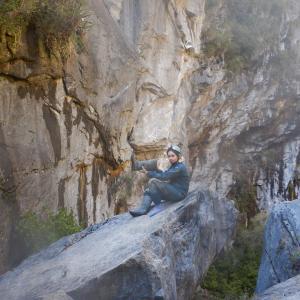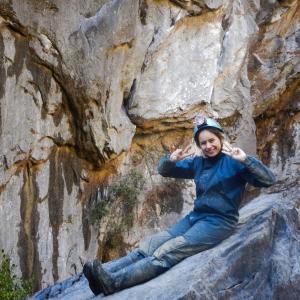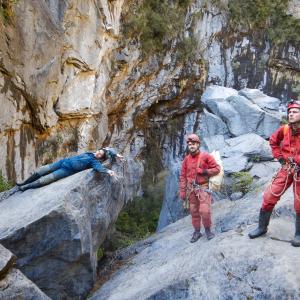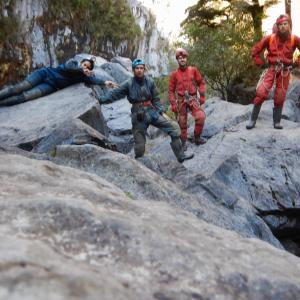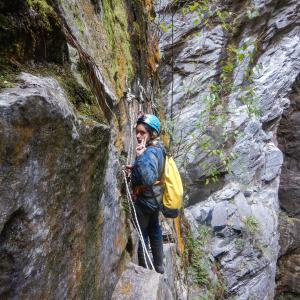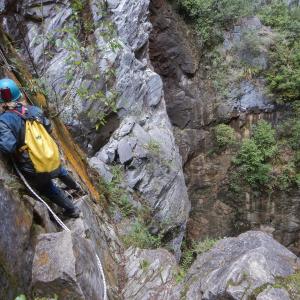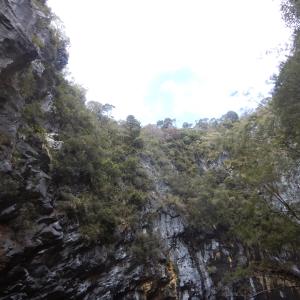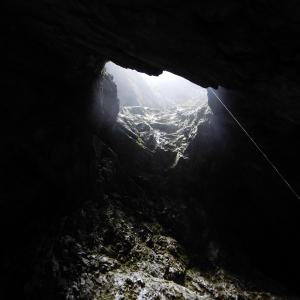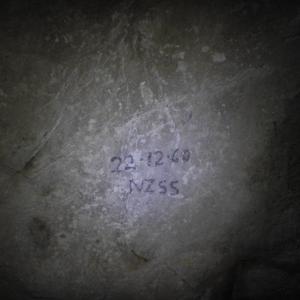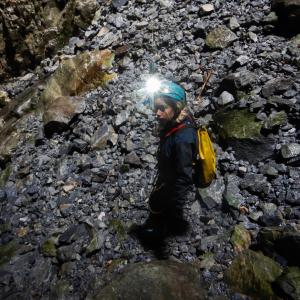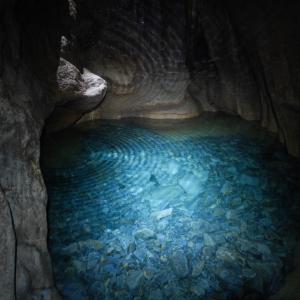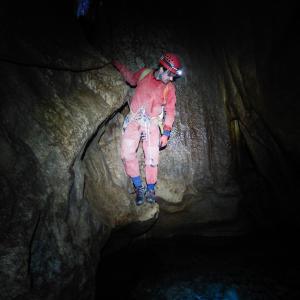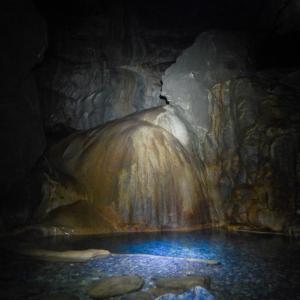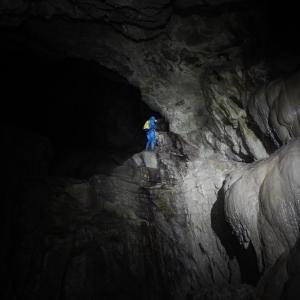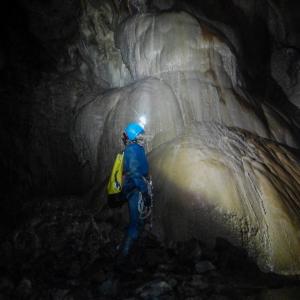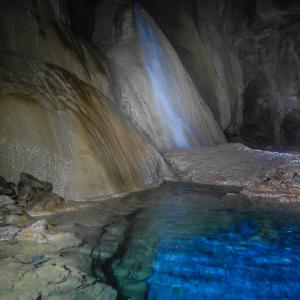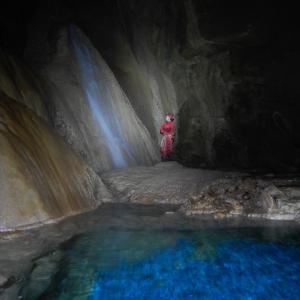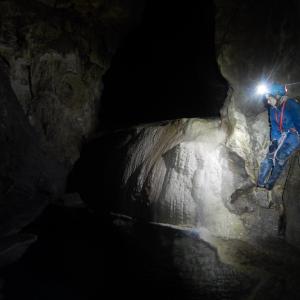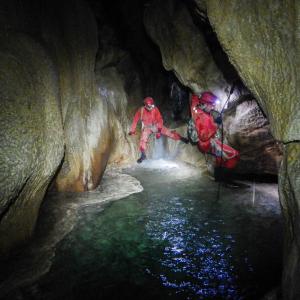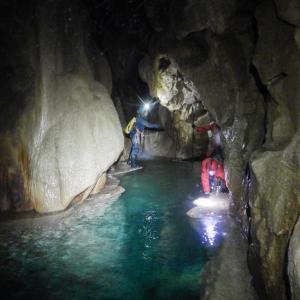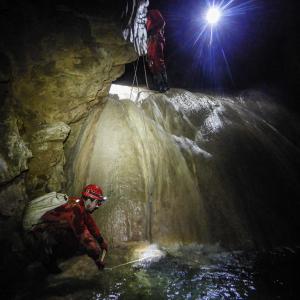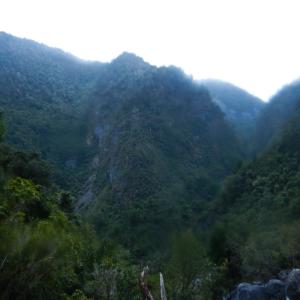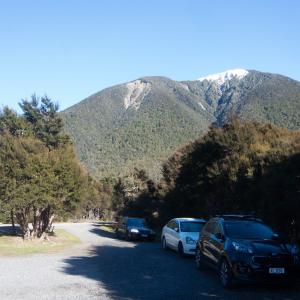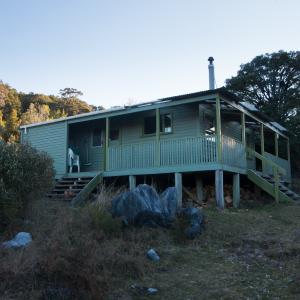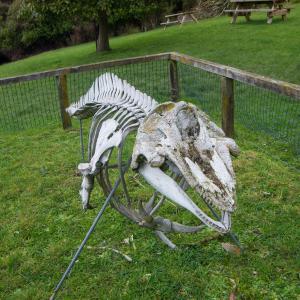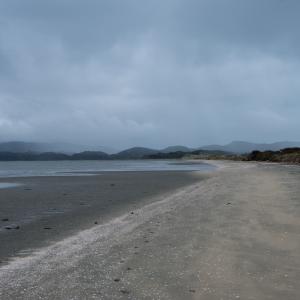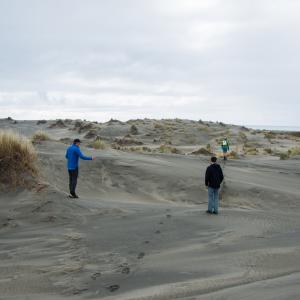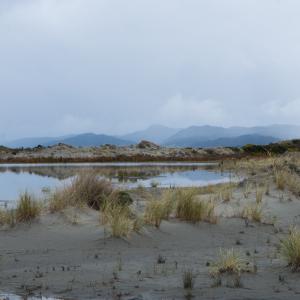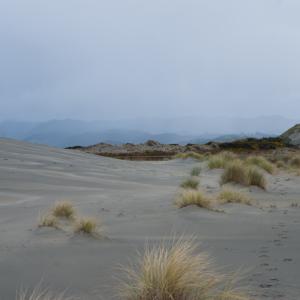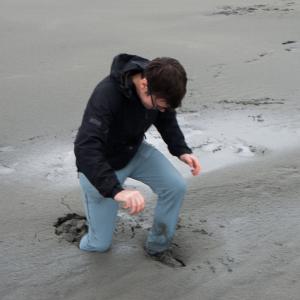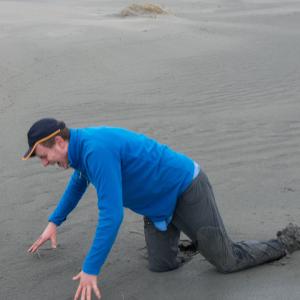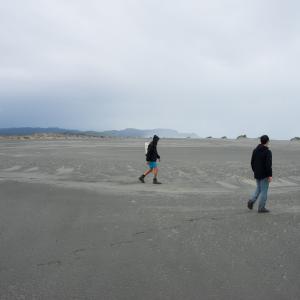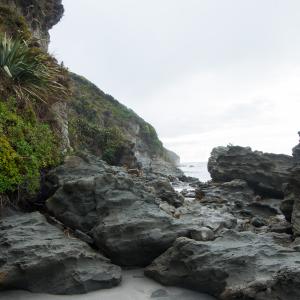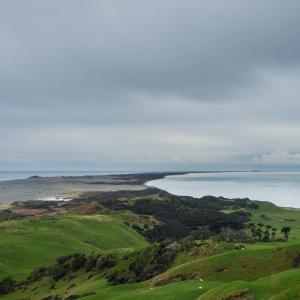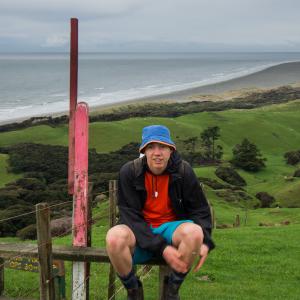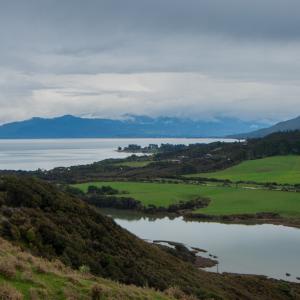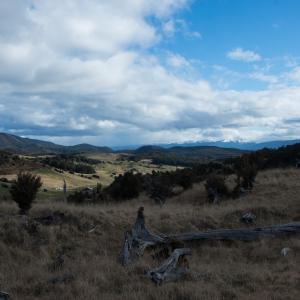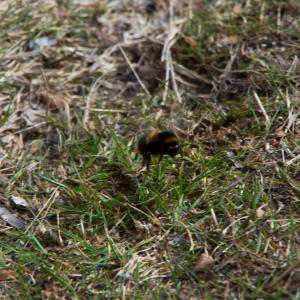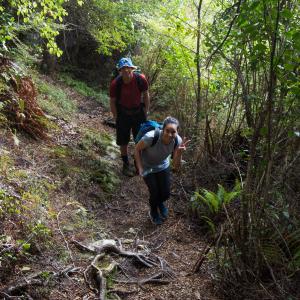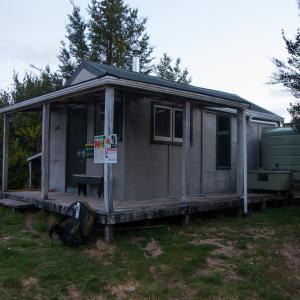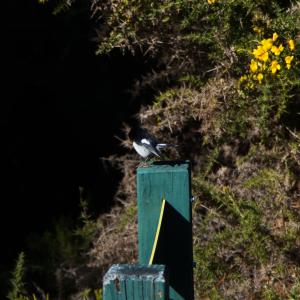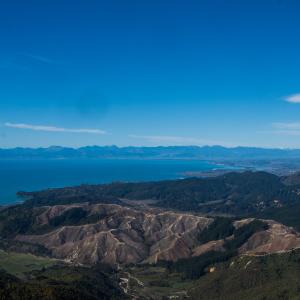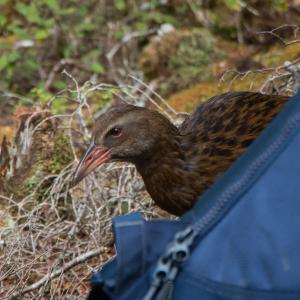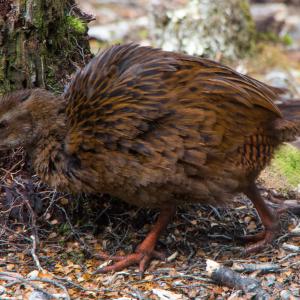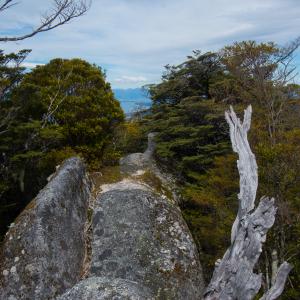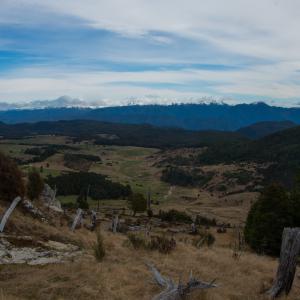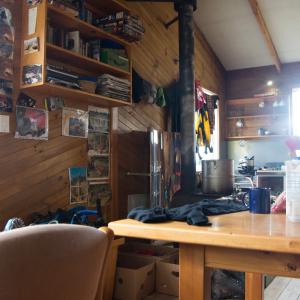 31-8-19 (Saturday): In Transit
Lachie: Woke up at the awful, awful time of 5:30am to finish packing, tidying and cleaning… Spent all morning running around like a headless chicken, but even despite delivering my spare raincoat to Whitley in Gunners for her to (hopefully) take next Saturday I was ready by the time Chris Snr, Chris Jnr and Andy came past at 11:45am to pick me up. Much amazement ensured, seeing as I've been 5 minutes late for the last 4 caving trips. Despite my worries, we managed to get everything packed in, once I removed a 30m 11mm rope from the rope bag and bestowed it upon Chris Snr. We even managed to get the early bus from Jolimont, leaving at 12:30pm rather than 1pm. 
The bus trip was pretty uneventful, and we were early enough that the check-in for our flight wasn't even open yet. Security was painful though- apparently my hair is very suspicious, as the X-ray scanner highlighted it, and I got swabbed for drugs and explosives. Maybe they were bored? Or maybe they heard me pontificating about duty-free being a palace to consumerism and decided to frisk the commie. We killed time at the airport (sleeping), and eventually got onto the plane. Luckily there was still an empty seat where Britt should have been (still sad she couldn't come though), and Lachy and I got upgraded to extra leg-room in the first row. No one got any sleep, so it was still a long 3h flight… 
1-9-19 (Sunday): The Pilgrimage North
Lachie: We arrived in Christchurch about 12:45am, and Lachy and I were second off the plane, and first through the obligatory duty-free area. They pounced on us like hawks, even though we didn't want anything. We also got a bit of a hard time in customs- they didn't give a toss about our caving kit, but pulled out our tents and inspected every bit of them.
After escaping the airport (Chris ran into someone he knew from school called Becky), we picked up the cars, which were rather nicer than expected. Lachy was jealous that the Corolla that I ended up with (we booked a Tiida) had Bluetooth. Still had plenty of scratches though, so we took photos of the lot. They also tried to play hardball because no Britt for the car in her name, but luckily a rather aggressive 'I explicitly asked Apex about this, and they said it was fine!' caused them to back down. The Corolla was very different from driving my X-Trail- the suspension actually suspends, the cruise control was confusing, and nothing was where it was meant to be. 
Once the cars were picked up, we went searching for a Maccas for dinner- but the first one Andy took us to was closed. The second was open though, so we still got a feed. On leaving, I evidently didn't put my lights on, and didn't notice because we were in a built-up area with overhead lights (and the headlights were extremely dim anyway). I found out quickly though, because I got pulled over by the cops. Good job Lachie: been in the country for two hours and you've already been pulled over. Luckily, I escaped with a warning, and I very nervously proceeded north out of Christchurch. Andy slept, I listened to Magnus Archives, and we saw none of the scenery hidden in the inky blackness. 
Eventually we made it to the Boyle River Campground that we were aiming for, and we all slept in the cars. Well, except for me, I slept next to my car using my tent as a bivvy. We nearly gave up before Boyle River to sleep at a roadside pullover, but moved on once we realised that a), we were only 6km short of Boyle River, and b), there was a dead sheep festering in the bushes in the middle of it all. I went to sleep immediately, and then woke up right away as my un-disabled alarm from 5:30am yesterday went off. GAAAH. 
Andy: The rest of us slept in the cars, but it really wasn't the worst place on the planet to wake up. Just looking through the windscreen I could see the mountains towering over us and white capped peaks staring back. It was now we realised we'd been driving through a valley and the height of the mountains came as a shock at first. Soon after waking we were on the road again. We drove past magnificent scenery as a backdrop to farms, forests and plains, and everything was very green. 
After around an hour or two of driving we arrived at a trig-point and lookout off the road where we admired the many white mountains completely surrounding us far in the distance. It was here that we all realised we were hungry, so decided to grab a bite to eat at the next town. Arriving at Wakefield we went to the bakery and split up because the line was so long. Lachie and I headed off to Richmond while the others waited in line. They were much hungrier than we were! 
Arriving in Richmond Lachie I went straight to Greg Pickford's house to pick up the key, which was stowed in the letter box as he was out. Minutes later he arrived on bike and we got to have a chat with him. Lachy and Chris turned up with the steak and stout pies, which were just what we needed! We ate on the kerb before then heading in to town. In town, we went to Bunnings to grab some gumboots (which are softer than those bought in Australia and not so desirable) and batteries. Next stop was Countdown to grab the food, where Lachie and I made calls to our Dads for Father's Day (in the carpark).
We spent a long time in the shops but made good decisions, lining up some Thai Green Chicken Curry and Vego Lentil/beans for the next couple of nights. Next stop was the booze. The local beer turned out to be very tasty indeed. (Lachie: Tui, which turned out to be not so local, and anathema to South Islanders) 
Then it was time to head up the mountain. At about this point I discovered how to work the Bluetooth on our vehicle with much delight. (Lachie: well, this is somewhat subjective) Coldplay Parachutes was our ambience as we climbed Takaka Hill. The road had been washed out in a number of spots and cars travelled in a single lane governed by a red light where we waited for about 5 minutes. The views were killer with snowy capped mountains in the same portrait as the ocean. 
The road into the cottage wasn't as bad as I had thought it would be (the bad bits were done up six months ago). The cottage itself impressed all of us though, with its spacious main room, fire, abundance of firewood, and good quality dunnies. What was most exciting were the caves we stumbled across and peeked down barely within 10m of the hut. Most of the drops looked about 10-15 metres. One cave on the walk to the dunny was covered in a grill in case people fall down 15m on their way to the loo… Oops! After a small peak around it was time to crack open the beer, and start cooking dinner (Lachie: Thai Green Chicken Curry, or should that be Thai Green Curry Chicken). 
Lachie and I headed down the hill a bit west to make a phone call to Chris Whiting from NSG for some advice on the local caves. While he was doing that, I took some pictures of the sun setting over the mountains at Harwood Lookout, which was nearby. We very much enjoyed the extra strong tea Lachie had gotten and made many cups of it (Chanui Extra Strong, comes with a tea-addict's stamp of approval).
A little into the night a head-torch wandered near the hut. We went out to have a look and met Bruce, a local from Nelson, and someone who had helped build the impressive hut. He stayed the night and left first thing in the morning. Overall the day was pretty exciting: getting used to our new home for the next couple of weeks, and enjoying a much needed good night's sleep on large mattresses in a warm room. 
2-9-19 (Monday): Summit Tomo
Chris: Woke up at a lovely 10am. Drove for ages (5 minutes) to car park. Walked up firetrail, turned right at walking trail, turned left into scrub about 5 metres after intersection. Went down doline, found cave (Lachie: thanks to Chris Whiting's instructions, my grid reference that I got from an old NZSS Bulletin put the cave nearly 400m away). Little crawl into cave to begin, then 10m in slightly squeezy tape climb. 10m further dodgy unassisted climb around and down a rock pile. Got halfway through the climb before becoming petrified of the heights (was only mildly terrified beforehand). Andy tried talking me down, and explaining where to put hands/feet… didn't help. After about 5 minutes, Deakin came back to help. He came to where I was and redid the climb, and then I just copied that. That seemed to work. Walked/slid down 10m steep mud bank. Saw glow worms in Ruamokos Hall. Walked down Ruamokos Hall over heaps of loose rocks. Got down to handline, watched Lachlan and Andy do it easily, then attempted it but didn't like it at all so gave up and exited cave. 
Deakin came back up to the climb I hated to make sure I was ok, I got it done a little faster this time, but not much. I banged my knee on the tape climb on the way out. That hurt. After exiting I had a chat to a nice old lady who found it a bit strange to see someone walking around in overalls with a helmet on. Apparently she has a daughter who works with Nelson national parks finding caves. I went down to the car to put SRT kit away, then returned to the cave to drop the car keys off.
I then decided to walk up the nearest hill to see the view. It took about 5 minutes before I got too hot for my overalls, so carried them for the rest of the day. I was following a track, unaware of where it went, but figured I would follow it until I either reached the end or had been walking for 3 hours and needed to return to the hut for our agreed emergency time of 8pm. The track came to T-intersection and I turned right to continue upwards. When I reached the top there were about 5 towers and a quaint little house on a nearby hill. You could see the ocean, along with multiple mountain ranges with snow topped peaks. I'm guessing I could see Mt Arthur, but I wasn't sure which one it was. 
Oddly the track continued down the other side of the peak, but thankfully there was a map that explained that I was on the Takaka Walkway loop. Based on the map, the loop looked around 5km, so I decided to continue round. It was mostly nice walking with a few rainforest sections and a few more nice views, although the track could do with some trimming. New Zealand has plenty of super spiky plants, I recommend long pants for that walk.
There were caves scattered along the walk with each one having its own little 'Danger Tomo' signpost. Once I finished the loop I walked down to check out the dead cow that was well preserved inside a broken down house. I also did the rainforest loop. The first half of the loop was nice, following a river inside a rainforest, and goes past the point where the river goes into a cave. The second half was more prickly stuff, don't recommend.   I then walked back to the hut, and explored the surrounding property. 
Lachie: After Chris left us, Andy and I went to the top of the first pitch in Summit Tomo, called Protector Pitch, and I started deploying the fixed rigging. Lachy got back just as I had finished, and we proceded down the pitch, which had a real shit first rebelay a few meters down. It was followed by a second rebelay shortly after (less nasty), and then became a nice free-hang into a big chamber. 
At the bottom of this, I had a minor case of geographic embarrassment, but we quickly found the right way down to a pretty impressive streamway passage. This dropped down a series of rather fun waterfalls, and then vanished down a hole towards what I presume is Turehu Towers. We left the streamway here, and went up an 11m pitch, and then down another short pitch (yet more awkward rigging) and along a rather damp rift. This rift eventually matured into a waterfall and the final pitch. 
We had lunch at the bottom of this and crusied on deeper into the cave. I chose the left branch- it would later transpire we should have gone right because left is nasty. We went a while, but had given Chris a call out time of 8pm. Well, it was a call out time for him, in case he'd broken a leg hopping over the karst and was bushed somewhere. But we hadn't made it clear it was for him only and not for us too- and plus you can't exactly call out a search party for someone while you're underground! So we turned around after about 4h underground, and headed to the surface. I had a nasty time getting back- I lost a glove on the waterfall pitch just as I finished de-rigging, and as I couldn't see it down below was disinclined to go get it, although I'll come back later in the trip! I also started getting leg cramps on the pitch before we got to the 11m (now down) pitch, and needed Andy's help to extricate myself from being suspended in mid air. The 40m pitch was also a bugger- I was now getting both arm and leg cramps, which is rather incapacitating while prusiking. They got so bad that after manoeuvring myself past the last rebelay on the way up, I couldn't feel or move my thumbs- they were both cramped into place. Thankfully, Lachy and Andy helped with tidying up the fixed rigging, and we made a swift exit from the cave. There was frost settled on our car parked at Takaka Hill Walkway, and not surprisingly, we had the whole carpark to ourselves…
Summit Tomo was a fantastic introduction to New Zealand caves, and if they're all like this, it should be a great trip! We got back to the cottage at 7:30pm to find that Chris was safe and sound and had a fire set for us. A late but delicious dinner of lentils and veggies followed. The hut has a shower that is operated via a bucket with some hose attached to it, and we contemplated using it, but decided to instead get an early(ish) night before Middle Earth and the infamous Lighthouse Pitch tomorrow. 
3-9-19 (Tuesday): Middle Earth
Lachie: A big day. A very big day. I will admit I had some somewhat nervous feelings about what we were committing too- my phone call to Chris W had resulted in him offering to take us on a round-trip through Middle Earth Cave. I was excited by this, as I really wanted to visit Middle Earth, and Chris W was taking us up the Lighthouse Pitch, which Alex Williams from ROC had recommended that we must absolutely do while we were at Takaka. But Chris W was very reassuring when we met him at the Harwoods Hole turnoff for the short drive to the cave, and was surprised by how far into Summit Tomo we had gotten the previous day. Apparently the 'Boots Off' section was the best way to go, not the nasty crawly way we chose and stopped at (oops, it looked better on the map). But apparently Boots Off is very nice, so between that and my missing glove, so I think there is unfinished business here… Maybe once Whitley arrives? Chris also reckons Turehu Towers is boring, but I still kind wanna. 
Anyway, we quickly dived into the cave (me wearing one Macpac glove and one Bunnings gardening glove), which is only a short distance from the main road, using our shiny 54m 9.5mm rope to rig the first pitch (fast!). From here, the cave was pretty full on: we clattered past the bottom of the Enviro Pitch, down into Smaugs Hall, down the Connection Pitch. This was just after a mucky crawl, so was a very slow rope, so slow that Chris B needed to use my rack to get down (and then I had to haul it back up). He also kicked a massive boulder loose on the way down, which thankfully missed Chris W and Andy at the bottom (it would have been deadly). 
Continued down through the Hall of Ships, past the Greenlink Connection, and had lunch shortly afterwards at the halfway point. After this it was up, up, up, down Cannonball Alley, UP, UP, up, up. This part of the cave is a massive, impressive chamber: Wyanbene's Gunbarrel Aven on steroids. The Lighthouse Pitch failed to disappoint, even from below: a freehanging pitch in a vast chamber, 60m up to a distant ledge on the roof. Then followed a pendulum and a series of small rebelays, up maybe another 50m in bits. I kinda screwed up the pendulum, and pendulumed myself into the far wall: a wall of marble punching you in the face after about 10m of acceleration hurts! And even as I write this on Wednesday night, my nose still doesn't quite feel the same… Thankfully, both Chrises, Andy and Lachy all failed to complete a similar trick, and we all got to the top safely, albeit slightly spooked by a small rub-point somewhere around 105m above the deck. 
Chris W then led us out through the upper sections of Middle Earth to the Hobbit Hole, which had some really spectacular formation (although all of us were a bit too tired to appreciate it). We even had a peek at Pickford's Parlour, which reminded me of the streamway in Eagle's Nest at Yagby. Chris W had a different name for it though, based on what a French gentleman called Benoir had gotten up to in there (Ed: I really hope I'm slandering the right person here). We made it out of the Hobbit Hole right on the dot of 7:30, which was a relief, as Chris W had specified a call out time of 8pm. Another fantastic cave, and thanks so much to Chris W for taking his time to help the Aussie tourists through it! We decided to leave our 54m rope in the cave and retrieve it later: we were all keen to be back at the cottage, and a trip back to the Enviro Pitch would be nice. Chris W accompanied us back to the hut for a beer, and gave us some recommendations of caves to visit, and we spent a good couple of hours chatting about caving in the area before he headed home. Dinner was a mashup of whatever we had, so onions, paprika, cumin and coriander cooked together as a sauce, along with the free gravy from Countdown at Stoke and rice. The gravy was a fantastic addition: maybe it was just because it was free (a previous customer left it behind, so they gave it to us), but it tasted yummy. We all slept very well tonight!
4-9-19 (Wednesday): Shopping Odyssey
Lachie: After Middle Earth yesterday we were all feeling a little bit tired, and decided on a rest day, under siege by the Hut's resident weka. The fact that it was bucketing down rain and we were mostly out of food also helped convince us of our choice! So after a leisurely breakfast and morning, we all trooped off down the hill to Motueka for some house-keeping. Andy camped in Maccas for the free wifi, I went to Mitre 10 to procure new gloves (still want the missing one back though), and Chris and Lachy went to Countdownworths to get more food. We did a somewhat better job of planning out meals this time- hopefully we have 6 nights food, rather than the 3 we got in last time…
We regrouped in Maccas and spent a while there waiting for my computer to charge, before heading back up the hill to home. As with both previous trips, we got stuck at the lights. I swear that they're perpetually stuck on 6-12 minutes! Like any good rest day, the rest of the arvo and evening was occupied by beer, tea, chatting, reading, and no attempt to go caving whatsoever, despite the three obvious entrances beckoning at us within a short walk of the cottage (Earl Grey, Cabbage Pot, and something small, nasty and likely nameless). I cooked chilli for dinner, which seemed to be a hit, despite the lack of chilli in it.
Made plans for tomorrow too: I was keen to visit Eds Cellar, but Kieran warned us off it after the rain by text (hopefully he'll be around tomorrow evening). So we're going to go to Commentary Cave (Chris reckoned it should be fine), and check out Little Harwoods Cave if we can find it. Fingers crossed that my grid reference for it is a little bit more accurate than the one I had for Summit Tomo… 
5-9-19 (Thursday):Takaka Valley
Lachie: Bearing in mind the warnings from Chris W and Kieran about the general wetness of everything, we headed down Takaka Hill to the west. Aim of the day: Commentary Cave, a cave that apparently never floods in any weather. The drive down the hill was slow, with a damp road and lots of very sharp turns. No rain, thankfully, and the forecast suggested that it should hopefully be a bit dry for the rest of the day. We found the relevant farmer's field, and spotted the area with caves pretty easy- a large hill studded with dolines.
However, getting ready to go caving was less than easy: as we had now abandoned the heights of Takaka Hill, the sandflies we out. In Force. They went for me first, descending in a cloud of doom, whilst just pestering Chris, Andy and Lachy. But the doom-cloud spread, first to Andy, and then to Chris and Lachy. Soon we were all racing across the farmer's fields, hoping to outpace the cloud of sandflies behind us.
Also, we were all quite grateful of the fact that caving involves pretty much neck-foot clothing cover… Sandflies may be tough, persistent bastards, but even they can't bite through cordura overalls! 
We went through a huge gate, and up the hill to the pine plantation, past a small impenetrable resurgence (possibly the Commentary Cave resurgence). Then we followed the edge of the pine plantation till we came to a running stream, which plunged down a small pitch into a cave in a semi-circular streamsink. Bingo!
We figured this was the Tomo Entrance, and plunged off into the cave enjoying the glowworms and streamway. Much to our distress though, this large, never-flooding cave soon became small and crawly, with pinecones and other flood debris embedded in the roof. After a couple of hours wandering around in this, everyone was starting to get the jitters and worry about flood risk. Luckily, we soon came to a daylight hole, and with some sketchy climbing and rigging on the part of both Lachlans, we were soon back on the surface.
The tomo we climbed through certainly wasn't the Monster Mouth Entrance that we'd been aiming for! It was also now raining, so we were VERY glad to be out of this clearly flood-prone stretch of cave (it's possible this was Weka Cave, not Commentary Cave). 
To while away the afternoon, we went surface trogging amongst the many dolines on the hill. Chris and I found a couple of interesting holes that went nowhere, but we were soon recalled by Andy and Lachy, who wanted me to rig something interesting they'd found. Lachy reported that there was a 10m pitch just past a small squeeze, and pointed me at it to rig it. I excitedly dived in, contorting myself and my SRT kit through the squeeze to find a delectably dead-end chamber with no pitch. Suspicious giggling noises were heard outside, and soon a grumpy Bailey was pointed at the actual 10m pitch, all of 3m away. This went down a nasty slot to a dead end chamber, with a side chamber that connected into the pitch half way down. 
Definitely a cave (it even connected back into the small practical joke hole from earlier), and if it was Mount Fairy, we'd even give it a name (Andy found it, and offered Peanut Butter Pit because of the peanut butter coloured cave coral). But this is New Zealand, so we can't even put a tag on it- apparently the Kiwis tried plastic tags and decided they didn't like them. You need to try metal tags, people! We faffed around our new cave a little bit (we were pretty confident no one had been down there), pushing any lead we could. But they all died, and this cold, damp work eventually caused us to retreat off the hill, back to the cars, and up to the hut.
On the way back, we discovered that the (electric) fences in the farmer's paddock had migrated slightly, and were mobbed by curious cows looking for something to eat. We decided that discretion was the better part of valour, and didn't hang around to give them a chance to find out what caver tastes like. 
Beef snags (take that cows!) with veggies, rice and gravy for dinner; the gravy was yummy. Chris and I went to contact Whitley while dinner was cooking and check out her plans for Saturday. Lachy and Andy finished the cooking. Got back to find mere scrapings left, although the other two protested that this represented 'half'. Chris also offered up his highest praise ever for my driving; apparently it was 'tolerable' in the Camry (Lachie, note on behalf of Chris: praise retracted on Wednesday the week after). 
6-9-19 (Friday): Bushwalk (err..tramping) Day!
Lachie: Today dawned wet again, so we decided it was bushwalk day, although we did nearly take the cop-out option of Cabbage Pot and Earl Grey instead. Headed back down the hill to the west to Takaka township, and kept on going to Golden Bay. Lovely countryside; if it wasn't for all the damn sandflies, I think I could live here! Also got final confirmation from Whitley that she was coming- the next day! We all agreed that booking international flights within 24h of the flight departing was cutting it a teeny bit fine… We were tossing up between Parapara Peak and Farewell Spit. Farewell Spit won, as I protested that I didn't want to do a 18km walk with 1km of elevation gain when there was no possibility of views. Chris was disappointed.
The country out on Farewell Spit was really pretty, and Andy, Chris and Lachy were raring for the bushwalk. And not really patient for me, as I mucked around with the range of tech that I was keen to hang off myself prior to departing (camera, GPS, phone…). Chris led off, and we headed off to Fossil Point as the chosen destination. Well, for 200m at least anyway, because we took a wrong turn and followed the southern beach of Farwell Spit. This was adjudicated to be an agreeable mistake, and we continued to cruise out along the beach, enjoying the birds, shells and mudflats. Eventually the Spit Walk crosses Farewell Spit, and we enjoyed exploring the massive bald sand dunes around here. Lunch was had on the highest point we could find, with majestic views back to Visitor's Centre, and out to the end of Farewell Spit. 
We'd slightly deviated off the track at this point, so after lunch, headed in a straight line back to the beach (and track). We were all enjoying cruising along the open sand-dunes and swales at our own pace, when there was a massive shout and squelching noise from Andy at the back. Funny, there hadn't been any lakes around. Turns out we had wandered into the middle of a massive quicksand bog, and Andy was the first to stand still long enough to find out about it. Rather than wear his gumboots, Andy was wearing his sandals over his joggers (because apparently neither were suitable for a bushwalk), and the sand had just tried to claim both. And Andy's leg. 
This was of course good amusement for the rest of us, and we stood around watching the show and laughing at him as he tried to get his equilibrium back. Fun for the first 30 seconds anyway, as soon we'd all been standing still for too long, and all started having issues too. So the next 15 minutes were enjoyed squelching our way through the quicksand, laughing at each other. Thankfully, it wasn't real bad quicksand, although it could have killed you if you tried, or if you were on your own. No one ended up in deeper than thigh deep, although I did nearly face-plant into it all. We got to the beach, and regrouped at the DON'T GO PAST THIS SIGN sign, and I washed all the quicksand out of my boots. Chris then decided to find out how far he could walk back along the beach with his eyes closed, in a straight line. He managed about 4.5km, or until he ran out of beach. Unfortunately there wasn't much straight line to be seen, and everyone had a wonderful time laughing as he obliviously walked into sandbanks and driftwood. Back to the cars via the Puponga Hilltop Walk, and a quiet drive back to the hut. Or at least for Chris and Andy anyway- I got sick of Andy's music, and when Andy went to sleep, replaced it with a horror podcast at full-volume (so I could hear it over the rain, of course). 
7-9-19 (Saturday): Eds Cellar
Lachie: Off down the hill at horrendousAM to pick Whitley up at Nelson airport. The others declined to accompany me, and went and did the Takaka Hill Walkway instead. Aimed to get into Nelson at 9am, so that I'd be there when Whitley arrived, but didn't account for the roadworks at the bottom of Takaka Hill, so got there just after she had left the airport. I figured I'd have a bit of spare time, but also didn't account for the small airport factor (I may also have gotten lost in Richmond). Listened to Alice Isn't Dead on the way down, so that I could tell my sister what I thought of it. Pretty good, although I guess it'll have to wait for me to get back to Canberra to finish it. We visited the market in Nelson on the way back to Motueka to meet the others at Maccas- it was a fantastic market. Was slightly out of it though, after a week of caving, the whole bustle of commerce thing was rather ethereal. 
After more shopping at Motueka, we all trooped off back up the hill to the cottage. It was early afternoon, so we dropped Whitley off at the cottage for a nap (she hadn't slept since Canberra), and continued on to go caving. Target for today: Eds Cellar, which you get to from the Harwood Hole carpark. It's a nice 1.5km walk along farm tracks to the cave, which is in a well-cloaked doline. The first pitch is just inside the cave, and Andy fell asleep at the top of it while waiting, bailing out of the cave. Down to three now… We got to Grannies Grotto before turning around. Back to the hut to meet a just-awakened Whitley, and a late dinner at about 9:30pm. 
(Intermission)
Andy: About now Lachie's laptop ran out of power. And we were far too lazy to write anything up on paper after consistently returning to the hut exhausted. So I'm writing the following entries in December 2019, long after the trip. Admittedly, it would have been a lot nicer to have done this a few months ago while the memories from the trip were still fresh. But this is the best I can do for now. I'll try to keep it brief so as to not unintentionally give a false recount of events. 
8-9-19 (Sunday): Riwaka Resurgence
Andy: Sunday was the best day yet, a comment I made many times on the trip because the caves just kept on getting better and better! We drove to the base of the hill to attempt the mighty Riwaka Resurgence, the spot where all of the caves on Takaka Hill comes to an end. There was a very large flow rate of water surfacing from the very base of the hill. In previous years, this had been the entrance for cave divers into the cave, the only who could get in. And what a mighty current they would have had to fight. We walked through the lovely rainforest up the hill a few hundreds meters on a small track that took us to Simply Sumpless, a humble hole in the ground. Simply Sumpless had only been discovered in recent years, and the dense rainforest it was buried in indicated why. We climbed steeply down a series of squeezes very similar to Rho Hole at Jenolan. It was very unlike NZ because of all of the squeezing, and felt very much like home. That was until we reached the bottom of the climb. What came next was amazing. 
We plunged into a massive room, much larger than the one with the Lighthouse Pitch, although not quite as high. There was a loud, large flowing river through a rock pile and past a magnificent chunk of pure flowstone where we took a few pictures, which did not do the creature any justice. We climbed up the other side of the cavern and navigated through large boulders to another large room about 15m high. Lachie and Whitley sat down for a small nap while Chris and I went down a path that was full of formation. Returning to Lachie and Whitley we realised that Lachy had already proceeded further into the cave and climbed a mammoth rock pile. It was unfortunate Lachie and Whitley didn't make it into the next chamber, mere meters away, because it is a room I don't think I will ever forget. 
We climbed a large rock pile and in front of us was a perfectly smooth wall. Unlike anything we had seen before, the wall was 10m2, a completely flat surface. All of the marble rocks we were climbing on were perfect cuboids, with sharp edges and vertices as if we were in a giant's Lego playground. The ceiling had holes in it the shape of cubes, the same shape as the rubble we were climbing through. The boulders were a few meters in diameter. It was astonishing how clean cut all of the objects were. We failed to find a rope to the next passage hidden amongst the boulders. Apparently just a couple of years ago this was a walk through passage. And so (presumably from an earthquake), all of these rocks had fallen recently, and had fractured at very clean cut shear planes – especially for the massive wall which nothing short of a large shear plane! You really wouldn't want to be there the day the roof caves in, which could be any day, as the cave would rain thousands of tonnes of rock on you, and if lucky enough to safely shelter, would've definitely lost all hearing! 
9-9-19 (Monday): Middle Earth Again
Andy: We decided to drive back to Middle Earth, nearby. We had planned to go here anyway as we had left the 54m rope rigged on our last trip, which was near the entrance. It was also another chance to get in the cave. This was a pleasant trip as we were already partially familiar with the route. It was also nice to show Whitley the cave. We went up through the Eco Pitch / Enviro Pitch, didn't have time to revisit the Lighthouse Pitch, but got another glimpse at Benoir's sex dungeon (Ed: Pickford's Parlour, good to see that I'm not alone in slander), which beside its dirty history was definitely a highlight of the trip (also, not a very comfortable place to get it on). It was a room packed to the brim with flowstone and a perfectly still reservoir immersed amongst rimstone pools. There was even a little beach. It was here we turned around and came out of Hobbit Hole again, this time in daylight. 
When it was time to collect the rope, Lachy and I thought it would be fun to see how quickly we could race down, collect the rope and race back up through the rock pile (now laden with a heavy rope bag). We managed to get down and up in 7 minutes, subtract the time it took to pull up the rope from the 40m pitch. Surprisingly, it took only about 30sec extra on the way up with the bag. Interestingly, gravity was not a major factor affecting our time, rather it was remembering the route on the way down! 
10-9-19 (Tuesday): Eds Cellar with Dive Tanks, and Corkscrew
Andy: We heard that Chris and Lachy had a pretty sporty day in Corkscrew, but Lachie's and my journey through Ed's Cellar nearby, was an absolute epic. We had already been to Ed's Cellar, where I had conked out from a powerful food coma at the entrance. This time we offered to help Kieran Mckay, a very experienced NZ caver, do an exploratory dive in a stream only found a few weeks earlier. We were joined by Chris Whiting. This was the best day of caving yet, again. And it completely squeezed it out of us. It involved lots of crawling through passageways, pitches and most importantly, fighting through powerful waterfalls, all with heavy dive equipment.
Once we reached the bottom we were very cold because we had just been baptised by a wall of water. So we very much appreciated the thermos tea Chris had to share around. Kieran's dive was short because the passage narrowed at the bottom, where he would need a different set of kit next time. Prusiking back up the waterfalls was again an immense challenge and despite the waterproof overalls, there was nowhere the water couldn't reach. We arrived on the sun setting and I had a wonderful chat with Kieran. He used to run leadership training trips down Harwoods Hole for soon-to-be NZ Army Generals. He told me that they were more scared caving than when under fire by the enemy! 
We arrived back at the carpark to meet the fellas from Corkscrew, and drove back to Whitley, who was taking a rest day.
Lachy: Corkscrew cave was an interesting cave. We'd been told of many bolts but were surprised to find that we had to go off natural rigging points most of the time (and unfortunately, we didn't bring much tape). Given we had mostly brand new 9mm rope we spent a lot of time carefully choosing rigging points and using advanced techniques to minimise rubbing (e.g. shoving a bag between the rope and a corner).
Chris took charge and got us most of the way down until we found some precarious bolts. The bolts were a few metres out from a safe ledge and directly above a 15m or so drop. I tied myself in and carefully made my way across knowing that if I fell, I would swing back and feel some pain. I was bridging across, but it got a bit too wide. I ended up smearing one foot with the other foot on a tiny little ledge. I reached out and managed to get a carabiner into a bolt and descended feeling relieved.
Chris then jumped on rope and said some notable things such as "this is the most precarious position I've ever been" and "you are crazy" as he made his way across to the bolt. He turned around only to notice an extra bolt hidden away that would make the whole thing far safer and easier. I came back up and we rigged it again with that bolt. Chris came down and went down one more pitch but then we decided it was time to head back to the surface. Overall it was a good cave, but we wish we had come with more tape!
11-9-19 (Wednesday) and 12-9-19 (Thursday): Castle Rocks Tramping
Andy and Lachie: After a very physically intense day on Tuesday we decided to go for a tramp. We had been planning to walk up to Mount Arthur Hut and frolic in the snow, but after an hours' drive, we got to the Graham Valley Road and discovered Flora Saddle was closed for roadworks. So around we turned, and back up the Hill it was for option two, Castle Rocks. On the drive we stopped at the Ngarua Cave lookout, where we ate the usual cheese and salami with bread rolls (this time with added lettuce).
We parked at the Harwoods Hole carpark, and began our delightful walk through the bush. There were wonderful views all around (the default for tramping in New Zealand), with the snowcapped ranges of Kahurangi National Park on the other side of the Takaka Valley forming a wall to the world. Eventually the views of distant mountains were overtaken by beech forest, which seemed amazingly verdant and lush to Australians used drought-stressed gumtrees. There was plenty of interesting stuff to look at, with many small bush birds and plenty of fungi along the track.
We just made it to Castle Rock Hut on the Abel Tasman Inland Track just before dusk. Everyone agreed that it was an excellent track- plenty of roots and mud bogs to keep everything interesting, but never overgrown enough that you actually had to fight your way through the bush. The hut was very nicely set up, and had a very high tech fireplace which made it unbearably hot at night due to the lack of ventilation. As usual, Chris slept in his bivvy on the patio!
As the first thing in the morning, we went out to see the view from the Castle Rocks that Castle Rock Hut is (not quite exactly) named after. This had prime views out to the east of the ocean and nearby snowy peaks. The beautiful scenery bestowed an instant case of itchy-feet, and the walk back was full of discussion about more ambitious walking ideas, like the Dusky Track, the Overland Track, and the Australia Alps Walking Track. Chris had already ran to the lookout the night before and was feeling equally ambitious. So, instead of returning the way we had come like the rest of us, he completed a much larger loop and actually beat us to the car! We had been very slow at packing up in the morning… Or at least that was the excuse anyway.
13-9-19 (Friday): HARWOODS HOLE!
Andy: Today was the day of all days. The cave of all caves. Harwood's Hole. This trip had been anticipated for months, and we had debated regularly over whether we should actually do it. Lachie in particular was worried about the rope dynamics, and that it was too dangerous, and, and much more.
Unfortunately Chris was feeling unwell with a bad case of the chuck-ups, and stayed at the hut. In hind-sight was a very good idea. 
To get to the hole, you have to for about 45 minutes. I carried the 200m rope on my back, which was the largest cave pack I have even seen. When we arrived at the hole we were blown away by its sheer size and even though we could not yet see to the bottom, it was already quite nerve-wracking. It took a little while to find the bolts at the top of the pitch, and Lachie mistakenly started rigging the wrong approach gully off natural anchors. This wasted a bit of time, but he did find a very expensive drone that someone had lost to Harwoods Hole.
Nevertheless, we eventually got it, and rigged everything up. While looking for the actual bolts, we found a few climbing bolts that traversed up the wall over the hole – which was crazy! We rigged a 60m rope as well as the 200m rope for the purposes of rope recovery. We decided to communicate by clapping rocks as no voice can be heard down 200m vertical meters, and one of the two whistles had been misplaced (Ed: read as dropped down the hole). 
The descent took me half an hour. Half an hour of non-stop abseiling. 173m vertical. It was very slow because of the 20kg of rope below our racks. But the view was astonishing. It was absolutely incredible. I had no idea what a 200m pitch would look like. I find it very hard to describe because everything was so distant. I thought, boy I'll never see something like this ever again. I thought, 'I've seen it all now!'. I did what any kid would want to do and when I was on rope at the top, I spat and watched and waited for the spit to reach the bottom. After about a minute of watching the droplet in freefall I got bored and gave up on watching it, concluding perhaps it will never reach the bottom! Then I lost sight of it. You would barely spot a human at the bottom from up there. 
Lachy went down first to set up a belay, and was the fastest. Then Whitley went down, having a frustrating abseil as she had to haul herself nearly all the way down. I followed Whitley, and then Lachie brought up the rear. He took 45 minutes, as he had to set up a re-belay, and got a bad case of rope-spin. The re-belay is needed for a minor rub point about 40m down, and is a precaution in case we needed to prusik upwards in an emergency. God help anyone who ends up in that situation! 60m is enough (Ed: Andy, you did the Lighthouse pitch a week and a half ago, that was 110m)! At the top it was very scary because, well, there was 200m below you, and you get on rope at a 30cm ledge above free-fall. My hands were cramping up when trying to begin the descent because of the weight of the rope. But about 20 minutes into the abseil I had completely lost feeling in my legs. Reaching the bottom, while a relief, was quite painful as a result. 
When we were all down we had bite to eat and it was time to exit through Starlight Cave, completing our through-trip. This cave easily had the best formation of any cave I have ever seen. And the water was a perfect blue. The cave was very fun because there were rope swings over water and a few spots where we had to bridge the water using narrow ledges. We had been told it was a quick 3 hour trip through Starlight. It took us a lot longer, which naturally made us a bit worried. There was lots of gushing water and waterfalls so we got wet very quickly. Eventually Lachie started to worry we had lost the way, the map was deteriorating from the water and mud, and we were already running a few hours later than planned. Despite my growing concern, Lachy was content to continue trudging through. 
Lachy and I lost Whitley and Lachie off ahead and as we found out later, Lachie had been on the cusp of hypothermia from a shock plunge into a pool. We were expecting a walk through (except the Blasted Squeeze) due to miscommunications with the Kiwis, but there were a few small crawls and squeezes sowing doubt in our minds. So we were extremely relieved when we got to the reflective marker pointing up to it and discovered that no, we were where we thought we were.
Past the Blasted Squeeze (it was blasted open, and is also blasted, as it is small and wet) the cave got even more wet, with several big deep pools to swim. This was fun of course, alongside the many destroyed ropes, some of which didn't even have sheaths anymore (Ed: NSG is planning to remove all the tatty old rope in Harwoods Hole/Starlight Cave, as there have been several nasty accidents because of it. So bring your own! We did use some of the in situ rope, but only after assessing it, and had our own rope too)!
The swims were spectacular, long deep and narrow with flowstone all round, but very cold, so that by the end Lachy and I were a little chilled but in a manageable state. Lachie and Whitley are a lot skinnier than us, and were definitely in a rush to get out, hence leaving us. I will never be more relieved to see the exit of a cave than this one, after a very stressful day. Starlight had taken about 4 hours. While 4 hours is not much for a cave, we had also spent a few hours at the top of the hole, and still had to de-rig and walk back.
But the day wasn't over yet. We had exited out the side of a mountain into a deep gorge. We walked/climbed past a small helipad painted on one of the rocks, evidence of just how dangerous the cave can be to unprepared groups. Now we begin our ascent in the dark and light rain for the remaining 500 vertical meters back up the hill. It was very steep going, with lots of loose rock and very dense bush off the vague track.
We split up, Lachy and I ahead of the others, to go and de-rig. Lachy and I loved the climb up the hill. We were both very low on energy to the point where Lachy may not have made it up the hill if it weren't for the remaining muesli bar. For the others the climb wasn't as pleasant, which is fair given their condition and how steep and slippery the hill was. We were blessed with reflective markers on trees on the way out. If they had not been there we most certainly wouldn't've made it back. Our lights were very dim, and once Lachy replaced his battery we could actually see the markers again. 
Lachy and I went to de-rig while the others would go back to the car, call Chris Whiting and let us know that we had made it out. Although Lachy and I had quite a task ahead of us, and we were already very low on energy. I remember we had thought it was too dark and wet to go and retrieve the rope. That was until we reminded ourselves that we were cavers and actually most of our rope work takes place in cold and dark places! 
The rope took a couple of hours to haul up and much credit to Lachy who bore the main brunt of the hauling. I was simply stuffing the rope in the bag! Although given the conditions, even this was far from an easy task. It did go quite quickly, as tasks do when you're exhausted.
We returned to the carpark and were met by a very relieved Lachie just short of the Hole, as he was worried about how long we had taken. Apparently, he'd been worrying about us since we left back down at the helipad. Packing up and getting changed, I took my gloves off and noticed for the first time since the whole trip that my dermatitis had reached extreme levels without my noticing… To top such an incredible day off, I now had gruesome hands with red flesh visible! Chris Bradley was relieved to see us when we returned at night, but had thankfully not launched a one-man rescue mission. It has to have been the most action-packed day of my life, and I'm sure not far off for the others! We all collapsed into bed very quickly after getting back, leaving an ominous pile of dirty caving gear.
Lachie: Here are some notes on times for the trip, based on my camera's photos. We left the NSG Hut about 7:30am, and got back at 11:30pm that night- a 16h round trip, that ideally would have taken about 10h.
• 45min from car to top of Harwood Hole
• About 2h, 20min rigging, 45min of that probably being me in the wrong gully
• 2h, 45min to get us all to the bottom
• 40min from bottom of pitch to Twin Falls
• 3h from Twin Falls to the Starlight entrance helipad
• Probably 3h from here back to the cars, including derigging
14-9-19 (Saturday): Cleaning Like Hell
Andy: Thoroughly caved out from our excessive underground indulgences over the past two weeks, we still had a lot of cleaning to do if we were to have a chance of getting through customs! We utilised the tank fed sinks while rigorously brushing all of our gear, then hanging it up to dry around the fire. The drying was slow, and ropes took a long time to clean by hand. We also made sure to eat all the remaining food we had, although Whitley was very unimpressed by Lachie putting peaches in a curry.
In the evening, we returned to Christchurch, dropping the Harwoods rope off to Chris Whiting in Richmond, and paying the hut fees to Greg Pickford. Getting back over Lewis Pass was a bit dicey due to snow, but thankfully the snow plough had just been through and the road was open.
15-9-19 (Sunday): Returning Home
Andy: We had dinner and waited a few hours overnight for our flight at Maccas in Christchurch, where we had spent our first night. It wasn't the most ideal place to spend my birthday (Lachie, Chris, Lachy and Whitley: HAPPY BIRTHDAY ANDY!), but there were plenty of family deals to share around so not many complaints from me! We then attempted to have a nap in the cars for about an hour before we drove to the airport and broke off. Lachie and Whitley were to head to Auckland, while the others went home. The trip home was a great time to get some rest. The customs had absolutely no issues with us, even having declared caving, and didn't even look at our caving gear! If only they had known where we had been! All of the cleaning was for nothing… 
Well, there's one thing I can say. It was quite a trip. ;)