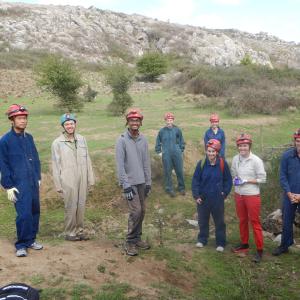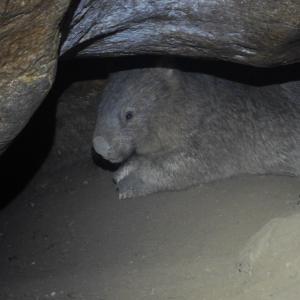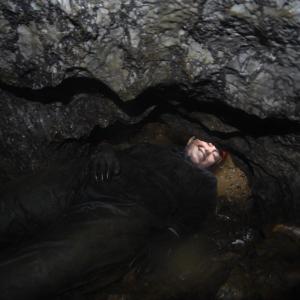 I joined ANU's caving club quite by accident in the haze of o-week. I was with a friend, fully intending on going to the mountaineering stand when I suddenly found myself not only holding a caving flyer, but also committing to attend the first caving trip of the year – the beginners Mount Fairy one.
Between saying that I would attend and stepping out of a car at Mount Fairy, I thought remarkably little about what I had signed up to. I knew that I had to get some batteries and had a vague memory of walking through an old mine near Broken Hill. As such, my only guesses about the upcoming experience was that it would be dark, that people would be pointing out things on walls and that I'd be following people around.
Well, while it turns out that these three guesses are key components of being in a cave, the experience was significantly more engaging than I could have guessed. Almost immediately, I found myself going through a squeeze that was not only surprisingly long – but also rather difficult to get through. The novelty of being in a situation where I felt both incredibly exposed and as though I was experiencing something unique was exhilarating.
The rest of the trip followed a similar pattern. As someone who is notoriously bad at spotting animals, the reality that we saw a wombat (in its house!) and had to change plans as a result of this encounter was embarrassingly exciting. The opportunity to hike up mud slides and shimmy through puddles was also wonderful.
I don't think that I expected the trip to be particularly engaging. Before being at Mount Fairy, I associated caves primarily with planked footpaths, slightly bored guides and the multitude of ways people rhyme the difference between stalagmites and stalactites. The reality that we scrambled out of a variety of caves, covered in mud was utterly unexpected.
The Mount Fairy trip was a wonderful introduction to the idea of caving. It was accessible enough to not be overwhelming, but also diverse enough for everyone to see the opportunities associated with continuing to cave. The fact that we also saw an echidna on the drive home was the cherry on the top.