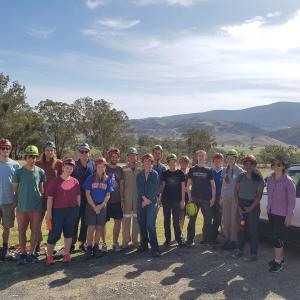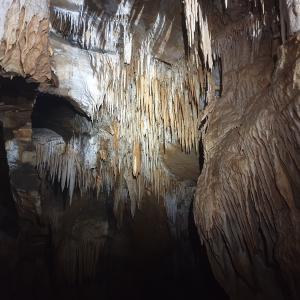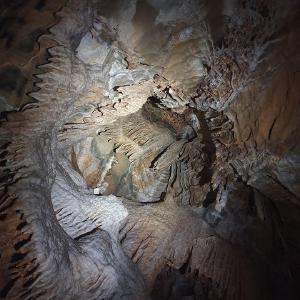 On Sunday 1st March ANUMC and the National University Caving Club (NUCC) joined forces and held our first Clean Up Australia Day event. 18 members across both clubs headed to the Wee Jasper Reserves in the Goodradigbee River valley, NSW, where they removed rubbish from the trails leading to the popular Dip Cave system.
But why so much rubbish? Well, in the 20th century, these caves were used as dumping grounds by the landowner at the time where anything from old shoes to entire cars could be made to disappear! Not long after the cave system became an attractive location to cavers for exploration. Fast forward to the 1990's where several caving and Scout groups came together over two weekends to haul a lot of the rubbish out. Since then there have been more informal efforts to make the space safer and more enjoyable.
Recently I took a Cub Scout pack through there only to have them ask why these caves were littered with broken glass when none of the others had been. The disappointment of sharing the human impact people had had on the caves saddened me, however I did feel inspired when I told them the efforts people, including Scouts, had gone to so far to improve it. So much so that I was inspired to organise another clean up. With Clean Up Australia Day just around the corner, I thought it would be a great opportunity for ANUMC to participate.
There was a lot of enthusiasm from the club and talk of a possible collaboration with NUCC, who were only too keen to get involved. Leaders from both clubs worked hard to bring it all together. The 18 participants were split across three groups and were rotated between cleaning the trails around Dip Cave and caving in Gong Cave. The good vibes and great banter during the cave clean was fantastic! People were mining for 'amber' (pieces of glass bottles), and there were competitions of who could find the most interesting can of food or number of shoes. The caving groups enjoyed the caving ladder pitch into Gong Cave, and the formation in Gong Chamber, where total darkness with lights-out was experienced.
The groups stopped for a well deserved vegetarian barbeque lunch before heading back to the Dip Cave area for the afternoon session. All up we managed to collect six large tubs of rubbish, as well as a large pile of metal, which was removed from the site. Furthermore, this initiative sparked so much enthusiasm in ANUMC that the club is now looking to their next event, a clean up of the Queanbeyan River.
I would like to thank ANUMC's Committee for funding the barbeque lunch, the three NUCC leaders: Lachlan Bailey, Britt Brockett and Chris Bradley and the fourteen wonderful participants who volunteered their time.